Valentines cards, candy, and gifts are already in the stores, which is no surprise. Little red hearts and cute stuffed animals can make the most rational adult go screaming into the night if you don't want to think about your romantic life (or lack of it).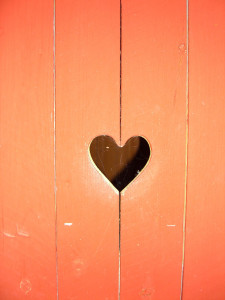 As boomers and those with more years to our credit, we've been through this enough to ignore it if we choose. But one thing is worth paying attention to: how genuinely good it is for our health to touch one another, be affectionate, and have close relationships.
(Whether that relationship is with another human, an animal, or your leaf blower is up to you.)
Research is all over this. Holding hands reduces stress and pain, and the effects can last throughout the day. Being around people you care for causes you to experience a rise in "feel good" hormones like dopamine, which give us focus, energy, and optimism.
Companionship and affection can even help protect you from dementia, by helping build up our reserve of healthy brain cells, among other benefits.
Studies show that having a group of friends can help you live a longer and healthier life, especially when those friends are a mix of ages. I've always believed everyone should have at least one good friend over 80. You will learn more about patience and perspective than you ever thought possible.
Being social can boost your immune system. Friends lessen grief, enrich your life and improve your health. Friends can help you achieve your weight loss and fitness goals (unless they feel the need to share a 10-pound bag of M&Ms with you). Continue reading »
Laura is a long-time professional writer and creator of www.RockTheWrinkle.com, a blog for boomers all about starting over, recharging, and celebrating the wisdom that comes with the wrinkles. She's proud of hers!