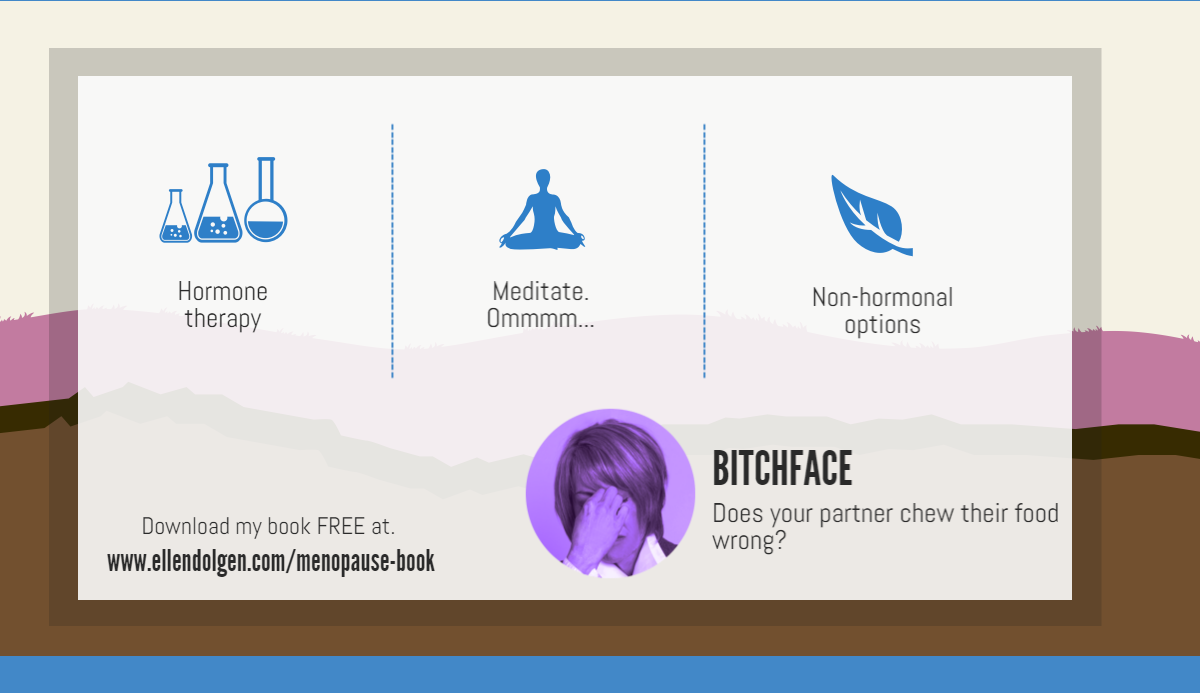 One minute you're screaming at a colleague to get that project done now! The next you're in tears over a cat food commercial. WTF is going on? Women often hear the word "emotional" used interchangeably with "hormonal," and it's not usually a compliment. But there are legitimate reasons why your emotions are in upheaval during the process of menopause.
Stress
"Menopause, itself, is a stressful life event because of the various types of change that occur," says Dr. Jeff Brown, a professor of psychology at Harvard Medical School
Hot flashes are tightly linked with stress and anxiety, according to a six-year study published in Menopause. Researchers found that anxiety and stress preceded hot flashes among perimenopausal and post-menopausal women.
Stress is your body's reaction to any kind of demand—good or bad. Acute, or brief stress can make us more efficient and effective (think: deadlines), too much stress or chronic stress, on the other hand, can be harmful to your mental and physical health.
What's more, chronic stress can compromise our immune systems, making us more prone to illness. Between 50 and 60 percent of all medical issues originate from stress or stress-related events, he says.
So how can you tell the difference between a stressful situation and a real stress rut? Signs that you've hit your acute-to-chronic tipping point include changes in appetite and sleeping patterns, headaches, crying, irritability, and even panic attacks, according to Brown.
"When it comes to stress and menopause, it's crucial to keep your finger on the pulse of physiological, psychological, and relationship aspects of your life. Change is occurring and knowing yourself well is vital," he says.
Of course, you likely won't feel the exact same way pre-menopause as you do post-menopause, and some of that is natural. But there's no need to feel like a totally different woman, especially if that woman is stressed all of that time. You can slash your stress levels. Remember, though, that while your old stress-busting tactics like bubble baths, exercise, and meditating still work, you might have to go above and beyond them to beat stress during menopause, especially when menopause is the actual stressor. Continue reading »